"You need to eat low carb and high protein. Lots of meat!"
"No, you need to stop killing animals. Go vegan. Eat fruits and berries and vegetables and you'll be fit naturally."
"No, all you need is this meal replacement shake that you can buy from me."
Everywhere I turn, there seems to be people who tell me how I'm supposed to be doing things… and yet, here I am… still.
I remember growing up watching my mom drinking tab and being on the grapefruit diet. I'm guilty of buying a Shake Weight, thigh master and some ridiculous balance thingamajig that a couple of fellow Realtors® convinced me to get with them – and never used.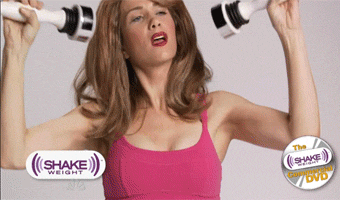 I remember my husband's grandmother eating a full box of chocolate exlax every other night and being surrounded by a bunch of beauty queens with other notorious eating disorders that seemed oddly ordinary at the time. In my house, there was a full set of Gilad, Jane Fonda, Buns of Steel and Cindy Crawford on betamax tapes.
I pay an $80 monthly membership for my husband's jujitsu gym that he went to a couple of time about 7 months ago. Also pay for a monthly membership for us to go to another gym and now pay extra for spin classes that I can get free with my monthly gym membership at the other place. I've paid for medical weightloss programs like HCG and tried every diet known to mankind like keto, adkins, paleo, bone broth, vegan, vegetarian, fasting, juicing, eating five servings of air a day, etc…. only to find that my triglycerides go through the roof, extremities swell up like the elephant man and end up gaining more weight than when I started the silly diet! I've tried to melt off pounds with saunas, hot yoga and trashbag looking sweat suits and even tried to freeze off love handles with cryotherapy (although cryo is really good for other things and muscle recoop that I love and saunas for simple peace) and continue to remain the flabalanche that I am.  I've hesitantly bought into programs where if I just drink this shake, I can magically melt off the pounds…. really just look at these before and after pictures of one of their clients yada yada yada. And have now had the horrible thought go through my head where I've reduced myself to giving up and thinking if I just go get a mommy make over now, could I possibly have enough time to recover and be perfect for my son's wedding pictures? Every possible option has been entertained, hesitantly entered, jumped in head first 100% and still failed miserably.
Thousands of dollars spent and hundreds of pounds lost and gained and lost again and gained back… I've come to the conclusion that health and fitness is NOT a one size fits all solution. Until I did things the old fashioned way – the hard way – the long way – and even then, got hurt and have found myself starting over.
Each one of our bodies are different from the other and so are our genetics, our good habits, bad habits, every day physical behaviors, customs and beliefs. To get sucker punched hard enough to think that there is one magic pill, shake or exercise and diet program that can conquer this multifaceted dilemma is seriously far fetched.
What I write about in this blog is what my own personal family history, upbringing, genetics and experiences have brought me. It may NOT fit you. If you have just started reading this blog, go to the search box and type in "How it all started" and read the entries in chronological order, How It All Started I, How It All Started II and How It All Started III.
I've learned through the course of all this time, expense and great lessons is simple:
Make better food choices: If God didn't make it naturally, don't eat it. If you ate something you aren't supposed to and/or too much of it, just get up and get yourself back onto the band wagon and start over. We all fall down some time.
Move: do something you like to do so it's not such a downer chore. Gardening, Zumba, Soccer, Marathons, Triathlons, Hiking, Roller Blading, Walking, Crossfit, nigh club dancing… whatevs… just do something and do it consistently.
Don't compare yourself to others or yourself from way back when: I have ONE nemesis, 22 year old Myssie.   You remember that girl, the one who ate pizza and nachos and cheese puffs and still had the body to die for? Ugh! I hate that girl!!!!
Simple huh?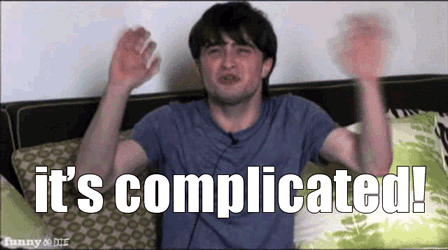 Yeah right. I'm still and will always be a work in progress. Always seeking out something fun to keep me active, and open to new ideas… yeah, even a shake weight. I do good on the food choices… MOST of the time and other times, eh, not so good.
I work – a lot. It's not an excuse. It's my personal priority at this moment. Yes, there IS a difference. I am a mom. It's not an excuse. It's a priority and although I'm not having to deal with changing diapers and lack of sleep like a new mom, I do deal with the stress of having a son being deployed, not knowing where he is, what he's doing, if he's healthy, hurt, etc… and another son who is a teenager in that stage where he is going through some of life's most difficult challenges. I'm still a mom. It is my priority. I am also a wife. It's not an excuse. It is a priority. His job is dangerous – like REALLY dangerous. I stress out about that, too. And equally dangerous is the temptation of countless other women who throw themselves at him in hopes that he gives them the life they see us have. It's an endless, daily struggle balancing, prioritizing, executing, conquering, failing and doing it all over again day after day. I'm a stress eater… see where I'm going with this???
Get to know yourself, what sets you off, what is the root cause of your unhealthy behaviors and find solutions that work for you to chip away little by little to make yourself better each day.
If I sound like you… a working woman, midlife, tons of stress seeking ways to live a longer, healthier, happier life, follow/join me. Let's try to help each other out. No subscription, no monthly payment, no book to buy, no club to join, no magic powder to put in your meal replacement shake. This is me. Just me. Wanting to help you. All of you. In hopes that in the end, we just all help each other help each other.