How long does it take for you to get ready for a special event?
When you wake up in the morning and you get dressed for school or work, how long does it take for you to get ready? 5 minutes? 10-20 minutes? An hour? More?
When you get ready for a special event, do you take a little longer? If so, how much more time?
On a regular day, it takes me about 12 minutes to get ready. But this special day I'm writing about today was an exception. I took a really long time. I mean a REALLY long time… six months and 40 minutes. It took 40 minutes to do my make up and hair… six months for the rest of this stuff …
My life seems to be a series of befores and afters. If you think about it, yours probably is, too! Life before Duran Duran. Life after. Life before your first kiss. Life after. Life before marriage and life after. Life before kiddos… and yeah, well, you get the point… so my crazy journey has taken me through life before running marathons and life after… what I can say about the after is that it sure is stressful, lonely, and makes you pay really close attention to how much you appreciate stretchy pants when you stop working out like a beast!!!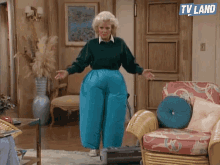 There's no nice way to say it so I'll just put it out there.. I got fat. I got out of shape fast. I got humiliated, intimidated and ate my emotions in carbs. I got busy in my work and got to spend my time tending to the things I hadn't been able to focus on while training (which wasn't a bad thing). But let's be honest, there's a LOT of judgmental people out there that don't see what goes on in real life and love to gossip about any little thing they can… and I made it easy for them with my weight gain. *Dont worry, I'm totally ok about it. Spoiler alert: I end up on the good side of the happy ending of this story.
Soooo long story longer… my eldest son joined the Navy, served, deployed and came back with news that he was marrying his high school sweetheart. He gave me notice but not an actual date for a while because well, the military tends to complicate any plans that a civilian likes to make with a handsome soldier. But he did hint that it would likely be Spring of 2019.
So I took a really good honest look at myself… and asked that dreaded question: "Will I embarrass him and my new daughter in law?"
I took out my wedding album and looked at my mom. She was elegant and understated. Like in the play/movie "Steel Magnolias", my colors were blush and bashful and my bridesmaids wore design replicas of the famous Audrey Hepburn black gown but in pink silk but my mother wore a tea length dusty rose chemise sheath with cap sleeves and mother of pearl beading at the top. It was an off the rack dress she found at Dillard's and she embellished the top by hand beading the pearls from her grandmother's wedding dress onto hers. In hindsight, she must have taken a lot of thought, effort and time to be considerate of how she wanted to appear, be meaningful and still be herself, the mother of the bride. I say this a lot… she was the most beautiful woman in the world. She could have easily upstaged the bride that day and every day.
So I thought long and hard about what to wear and how to create my look with the same respect and tradition that my mother gave me on my day.
One year out: Get information on wedding theme and ask which color the bride would like me to wear. It was FIESTA themed!!! Love it!! And y'all clearly know how I feel about ORANGE which totally fits into the color theme!!! I was a former Duchess of Orange for Queen Citrianna and remember how my coronation gown stood out on stage… and how difficult it was to find elegant orange colored accessories to create the gown. It is such an uncommon color to use for a formal occasion and, therefor, an even larger rarity to find on the rack. Her sister (Maid of Honor) was wearing blue and her mother was wearing pink and her bridesmaids were in a purple… leaving me with yellow or green. So, green it is!
Six months out:  After taking an honest look at my body and realizing how much weight I had gained, I need to find a design that would hide my flaws, accentuate my assets, be elegant, timeless, understated and affordable. My experience in pageantry in the 80's was in large part a result of my desire to become a designer. Believe it or not, I was actually pretty good at it. The moment I saw my dress, I knew that was it. Unfortunately, when I saw it at the store, I had been between properties cleaning them up and getting them ready for a weekend showing (this Realtor does it all, including maid services!) and consequently made an appearance that didn't quite fit the stereotypical high end evening gown customer. So when I asked if the gown could be special ordered in green by March of 2019, the store clerk "Pretty Womaned" me…
I picked up my pride and packed on my determination and found a seamstress who could make it for me exactly the way I wanted it. It had no beading or lace, didn't plunge for attention to flaunt cleavage, covered my flabby arms with slimming three quarter sleeves, had a full skirt to hide my hips that were way out of control and best of all, it had pockets!!!! Because, well, pockets are just awesome!!! It was an elegant and understated shirt dress that Carolina Herrera was notorious for wearing herself at galas.
But if I could do anything about my weight, I realized it would have to take a long time because there was a lot — no a whole hell of a lot – of work to be done and one month of dieting wouldn't have made a difference. I needed to get serious… not just for vanity sake but because my health habits were spiraling out of control and quickly becoming serious issues. I joined our local Medi Weightloss clinic and got myself on a program designed just for me and my goals. BEST DECISION EVER!!!  So, let's back up here… six months before a March 2019 wedding places me in November. That's Thanksgiving! How in the world does someone DIET during Thanksgiving?!?!? Whoa! And then Christmas??? And New Years??? And went to Disney, too?!?!? Are you kidding me??? Most people binge during the holidays and won't even consider thinking about weight-loss at this time. Ahhhhhh but you already know I am not like most people. I was so proud of my son and wanted him to be proud of me, too. The last thing I wanted to do was to ruin his wedding pictures with a flabbalanch mom in wedding pictures that would be looked at for years, decades, forever to come!!! I was determined. Not just for me, but for everyone and my health and all of our futures together. This was huge.
I still have a very active pageant girl inside of me. Along with making the decision to lose weight, I also made the decision to grow out my hair, take care of my skin and let my nails breathe. My very first half marathon running mentor with the Leukemia and Lymphoma Society's Team in Training program was Dr. Belinda Jordan. Although neither of us were training for any marathons these last few months, we continued to meet with each other for business reasons. She opened up her own medical clinic that included Botox services. Now, I'm not one to Botox. Let's be honest, cutting bangs and snapchat filters are so much cheaper and hide those pesky wrinkles just as well and that extra money can help buy triathlon gear!!! But I think this event would be an exception. I didn't say a peep to anyone about it until now. I got Botox… just between the eyes to get rid of my "elevens". Good move, I think. Not sure if I'll keep it up because I'm so pinche and I'm eager to get back into triathlon. I grew out my bangs and side swept them and my top layers all grew out to the length of my bottom layers and then chopped everything off for a fresh healthy styling three days before the wedding after a good long late night counseling session with my old pageant coach and stylist, Albert Alaniz (who used to style several Miss Texas USAs, Miss USAs and Miss Universe!)  Four days prior to the wedding, I showed the ultimate judge my ideas for my hair that Albert and I discussed and had my husband decide which style to wear. He said,"Wear your hair the way you did on our wedding day. That way is my favorite." (Insert big sigh and the audience AWWWWWW!)  And I constantly flipped through Pinterest late at night going through nail styles… also looking for something elegant and with the intention that if Jackie O wouldn't wear those nails, I wouldn't either. I decided on an Hombre French manicure, classic with a modern twist.
So on the big day, My plan was set. I had lost 36 pounds and 5 inches from my waist. I had the perfect dress. I had practiced doing my hair and make up days before and had my nails done the day before. It took me 40 minutes to get it all done. Six months and 40 minutes, a bunch of determination and a whole lot of planning to get dressed for my son's wedding.
It took me six months to go from never running a mile to completing my first marathon.
It took me six months to go from marathons to triathlon, including learning how to swim.
My point is no matter where you are in life, if you see a challenge but envision a result that lights a fire within you… give yourself the opportunity and determination to get it. Six months can do it. Depending on the challenge/goal, you may not realistically achieve it but I'll guarantee you that it will definitely get you into the right mindset, pathway and further than you probably ever imagined. Plan it and make the decision and don't ever take NO as an answer… especially from yourself. Where will you be in six months?
One Response to "How long does it take for you to get ready for a special event?"